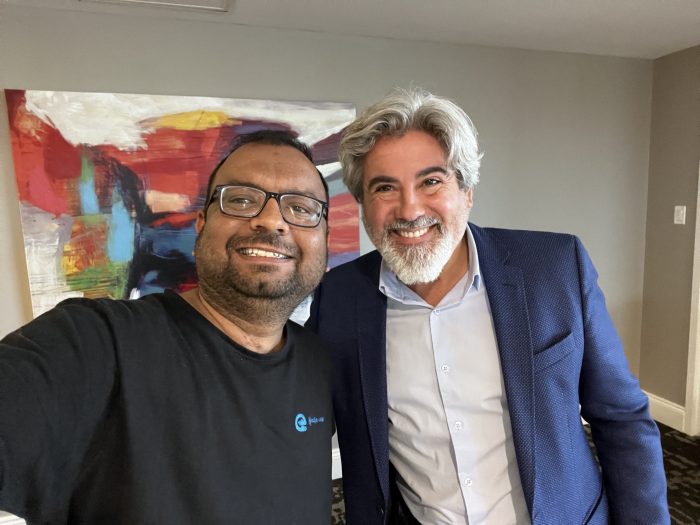 Today I met a minister of Canadian heritage, Mr. Pablo Rodriguez. I was representing Indo-Canada Association and Monctoncares ( Not for profit for newcomers in Moncton).
It was for a discussion about challenges in the current online world. Saftey issues, child trafficking, etc. The topic was discussed at length and brainstormed.
But I am writing this post for another reason. I come from a country where you can not meet a minister. And if you meet a minister you never get the freedom to speak your heart. 9 out of 10 times as a common man you may not even get a chance to seat in the same chair your minister is seating next to.
So this experience was life-changing. I was in one of my worst attire, 1 hour late in the meeting due ot other commitments but I made sure to attend. ( I felt so bad about myself that I was in my sports shoes and shorts and the entire room was filled up with suits and professional attire)
When I entered the room I was welcomed, I was asked my name, and taken to my seat. Minister Immediately gave me a turn to speak up because I was late and he did not want to miss what I wanted to say. Gave me enough time to speak up. Then he announced a break of 10 minutes. I was chatting with another person from a Muslim association. Minister came near to us & said " Thank you Ketan & Sahid for coming in. Really appreciate you taking time out" I was like sir we are coming from a country where if the minister would treat us like this we will not sleep for a few days 🙂
Not taking away from India's glory or not at all talking comparing about two countries. But politeness and civilized public behavior of "Public Servant" has made a lot of impact on my life. It may be part of the culture, it may be part of academics but leadership should be like this be it public or private. Humble, approachable, and attentive.