On February 20th, Moncton witnessed a splendid celebration of cultures with the Taste of Diversity event, held at the YMCA North. Coordinated by Moncton Cares to mark Family Day, the event brought together newcomers from over 20 nations, proudly sharing their traditions, customs, and culinary treasures. The turnout was overwhelming, with a crowd of more than 150 newcomers attending it.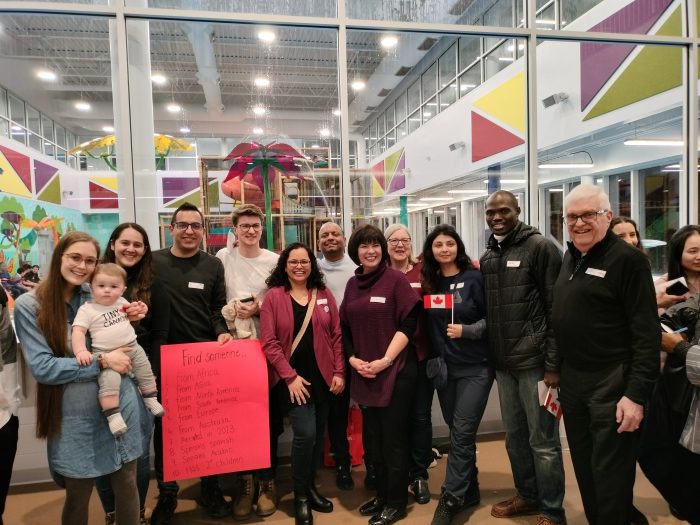 Esteemed guests like Mayor Dawn Arnold of Moncton, Greg Turner, and Ginette Petitpas Taylor, the MP for Moncton-Riverview-Dieppe, graced the occasion. Their participation underscored the significance of embracing diversity and encouraging cultural conversations in our neighborhoods.
At its core, the Taste of Diversity was a culinary voyage. Attendees presented dishes from their homeland, offering others a chance to embark on a gastronomic journey — from the spicy tang of Indian curries to the hearty feel of Italian pastas, and the sweet allure of Filipino treats. This plethora of dishes painted a vivid picture of Moncton's multicultural fabric.
The event wasn't just about food. It opened with a harmonious rendition of national anthems from diverse countries, echoing the unity within the community's diversity.
Beyond savoring dishes, it was a fertile ground for networking, especially for the immigrant populace. It fostered connections, potential collaborations, and imparted information about community resources — like language programs, vocational training, and cultural festivities.
The essence of Moncton Cares was evident throughout. Their commitment to aiding newcomers in acclimating to New Brunswick shines through their services, from language instruction to job readiness and assimilation support.
A particular attraction was the henna booth, managed by a gifted young volunteer. Attendees experienced this traditional Asian art form firsthand, admiring intricate designs crafted with henna paste.
The event's soulful touch was an address by an African immigrant, reflecting upon their journey and heritage. It was not just a narrative but a poignant reminder about acknowledging Black heritage and the myriad challenges newcomers often confront.
To sum it up, the Taste of Diversity was a testament to Moncton Cares' vision of cultivating an inclusive and dynamic community in New Brunswick.
Wrapping up, the Taste of Diversity was more than an event; it was Moncton's ode to the world's rich cultural mosaic.