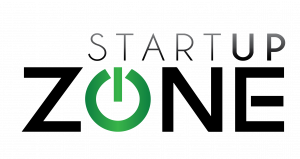 It would be unfair If Startup Zone does not get a blog post on Personal Blog.
Last 3 months have been crazy as I have been stationed here in Charlottetown , PEI  which certainly has impacted few of the ventures I am involved it.  You almost try to justify about your decision you make. When you are stationed in small town your life tends to slowdown.
Being selected at Innovation PEI , I had an opportunity to select office space at Launch Pad PEI and Atlantic Center as well as at offices in Summerside. But I just wrote an email to Pattric ( CEO SUZ) and He just told me get in. And thats it. I have never seen such welcoming gesture in past.
(I remembered before few years I had approach NIDus for getting one design startup incubated. CEO at NIDus ripped me apart 🙂 After that I have nurtured 3 startups & generated more than USD 2 Mn in Revenue with no external funding.) 
If any good thing has happened to me in last 3 months then it is Startup Zone. I met few amazing folks from SUZ PEI team ( Pattric, Medlyn, Erin are freaking great).
Every workshop I attended has added value into my life learning lesson. This is like a Christmas to me.
If I have reason to come back to Charlottetown PEI  after my vacation then it is Startup Zone PEI.