Its been month this thing happened.. I had taken a screenshot but forgot to post..  We received an email from linkedin that our presentation is hot on Facebook and twitter. Another self boasting moment for us :).
It was a case study how we implemented a simple seo strategy and achieved top 10 ranking for one of our Singapore Client. Its been tough to keep everything in brain .. so I decided to put that here lol 🙂
There is nothing more to write here or nothing much to brag.. We  made one simple seo case study , shared it on slideshare and people loved it… here I am attaching screenshot for ref. and link for the SEO Case Study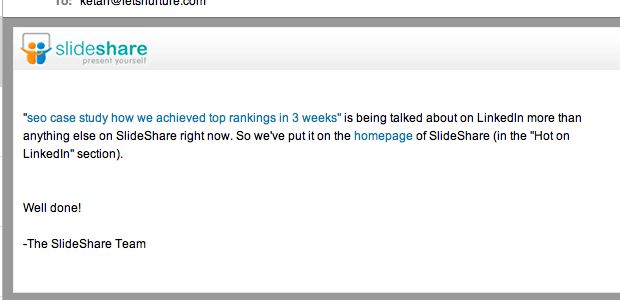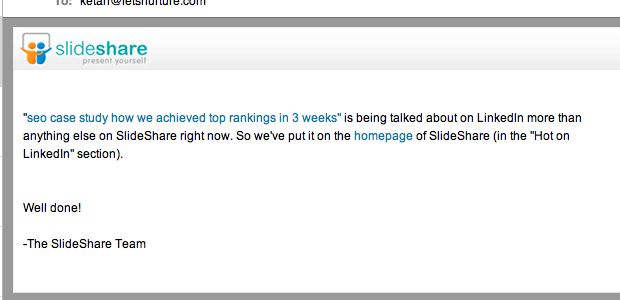 We spend hell of a time on social media.. you can find us on twitter , Google plus, linkedin letsnurture, Slideshare LetsNurture, Pinterst Letsnurture, Foursquare Places , facebook page.. We spend time on market research and we are trying to build some app around it.
You can find us on local pub around Bradford and also you can find around… Ahmedabad 🙂 we spread shit anywhere and dont let other people to spread that  🙂