Last Saturday we decided to go for one day short trip from our Ahmedabad office. It was not sure where we wanted to go but at the end I decided to go to Jambughoda wildlife sanctuary and while returning I will visit Maharaja Sayajirav Gaykwad's laxmi vials palace.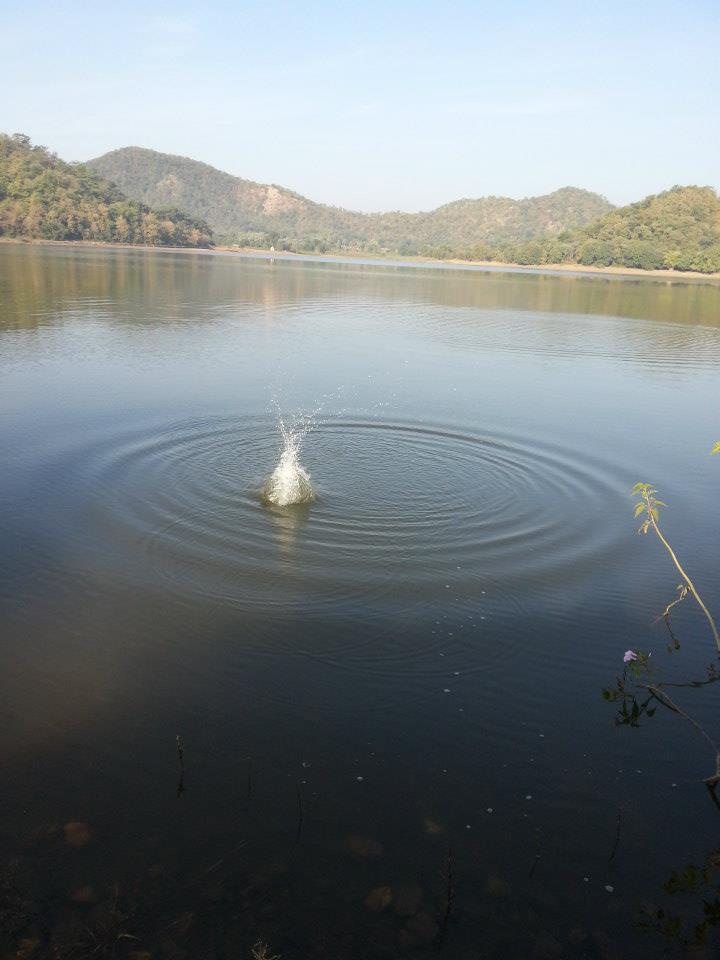 Once you decided where to go  second thing is to find a right companion. I asked office guys among them Manan and Jignesh who are always ready for tour jumped in. Our PHP Trainee Krunal shown interest in going out with us. Nilesh wanted to come but he just text me late night that he has to be with his family so he escaped in the end.
 Where and What is Jambughoda wildlife Sanctuary
Distance between Ahmedabad and Jambughoda is around 200 KM. It is a wildlife sanctuary situated in Panchmahal district. You can go to Baroda and than by taking Halol Route you need to go towards Pavagarh . Pavagadh is a famous hill station in Gujrat. Jambughoda wildlife sanctuary is just a 5km from Pavagadh.
We were never been there? I woke up 4:00 am in the morning and Picked up Jignesh and Krunal from LetsNurture's Ahmedabad office. Now next stop was to pick up manan near usmanpura. After that we drove to express highway for Baroda. If you are driving with CNG Car you keep worrying about where to fill CNG ( compressed Natural Gas) CNG gas stations are still very few.
 4 CNG Gas Stations near Baroda Highway ( in outskirt of City)
From Ahmedabad to Baroda Express highway at end of express way you need to just turn right towards national highway no.8 ( Vasad Cross Roads) here you will have one CNG filling Station.
2) if you miss this one.. you will if you go straight you will have two roads infront of you.. one will go in to baroda bypass and one will enter in baroda city. If you enter in baroda ( vadodara) city after driving around 2km you will have ESSAR CNG Station on your left side.
3) if you do not want enter in Baroda City.. and if you are going towards HALOL. After taking left turn from Main Highway.. you need to pass through HALOL Toll booth right after passing it you will get CNG Station on your left ( near about 2 km)
4) and Last CNG Station you will be able to get at HALOL.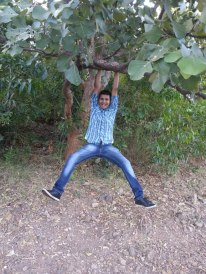 I hope this information will help you to find a CNG Filling Station near Baroda when you are driving on Ahmadabad to Baroda Route.  I think within few years CNG filling stations will everywhere so it will not be difficult later on.
We reached to Jambughoda around 8:00 clock . We did not know what to do because it was first time. Thanks to Manan's GPS that it guided us for a while.
What we did near Jambughoda in one day picnic?
We went straight to Kada Dam
Kada Dam has small lake  , you can surely come for a one day meal program with your family or friends . It has its own peace and natural surroundings. We felt like we detached from real world for a while .
Jignesh was busy taking picture of its own creativity. Manan was busy up scaling his photography skills.  Krunal was playing with his Galaxy  S3 Android Phone and was trying to get as many picture of this heaven.  And I was fucking tired J after driving 200 Kms. so, I was just gazing through everything and was relaxing. Checkout some cool pictures here.  We listened to various sounds of animals and birds. Tribal Culture fascinates me always.
After taking enough pictures and a one small round around lake, we thought to go to government Resort at Jambughoda. We were surprised that there were so many people there. And it was already a great atmosphere. We were hungry and we managed to get some breakfast from resort people.  We did not have time but we still manage to talk with official who said that you can book Ac /Non AC room via Gujarat tourism as this is a government resort.  It was really good to know that they were providing free camp to all school trips. So if you want to take your school students there they will give free 3 day camp with accommodation facilities. It is a nice initiative and kids can learn a lot about nature. T
After relaxing a bit thee we moved towards another destination Laxim Vilas Palace Baroda.. It ll be on next blog post J