In last 1 year on facebook wall I found Chetan Bhagat so called women supportive note
"My mother worked for 40 years. My wife is the COO at an international bank. It makes me proud. She doesn't make phulkas for me. We outsource that work to our help, and it doesn't really bother me. If my wife had spent her life in the kitchen, it would have bothered me more.

One,
a man who marries a career woman gets a partner to discuss his own career with. A working woman may be able to relate better to organizational issues than a housewife. A spouse who understands office politics and can give you good advice can be an asset.
Two,
a working woman diversifies the family income streams. In the era of expensive apartments and frequent lay-offs, a working spouse can help you afford a decent house and feel more secure about finances.
Three,
a working woman is better exposed to the world. She brings back knowledge and information that can be useful to the family. Whether it's the latest deals or the best mutual fund to invest in, or even new holiday destinations, a working woman can add to the quality of life.
Four,
the children of a working woman learn to be more independent and will do better than mollycoddled children.
Five,
working women often find some fulfillment in their jobs, apart from home. Hence, they may have better life satisfaction, and feel less dependent on the man. This in turn can lead to more harmony.

Please choose your partner carefully.
Don't just tolerate, but accept and even celebrate our successful women. They take our homes ahead and our country forward. We may have less hot phulkas, but we will have a better nation. — Chetan Bhagat.
I don't care what you judge about me on this issue but  Chetan Bhagat is an idiot .. And he does not even know India very well.  And his idea of "Working Woman" is just nonsense.
Here is my First Proof My Sister Full Time House Wife
My youngest sister has one kid name Arth and she is living with her husband.  Her In laws are just few kms away from her home. she takes care of whole family at the moment. My Nephew Arth  Age around 8 or 9.
Skills Arth has
Scholar in Horse Riding
 1 Belt Away from Black Belt in Karate  State Level Runners up in Karate
 Swimming Master
 Can Play Cricket with Original Cricket  Ball
 Runner up in School Dance
 Just Got a Role in Domestic Television.
 Good Chess Player
  Good Dancer
In Last 8-9 years my sister has given each and everyday around my nephew.. she is managing her husband & in Laws + ofcource our family as well.   Do you think so-called "Working woman" can do this miracle? Each and every Summer vacation she has spent  days and days  in Arth's  coaching classes and all other stuff around Arth… Morning till evening. During this period many times she had outsourced her cooking ( Just like Chetan Bhagat's ideology of not to spend time in kitchen… but that is noway related to working women.. )
I bet my nephew is 10 time more active than any average working parent's kid of his age. My nephew is able to take care of himself. Eat anything you give,never have to pamper for food, can talk with any person without being shy or introvert ..  Do you think my sister as being "house wife" has hindered growth of my nephew's personality?
This blog post is just an outcome of last incident happened in audition & while shooting  of my nephew's first television role.
Out of the moon suddenly my sister got a call from film company ( because in past they had submitted biograph of Arth to few photogrpahers) .  And they just told " if you want to get this role come tomorrow at Limbadi ( 120 kms away) with new clothes in..  Shooting may last till midnight or early morning.
My Sister did not have that many new clothes for Arth. She ran to my another sister's home get few clothes of my another nephew Om., packed bags and  next morning she was ready with Arth for his first shoot. ..
After reaching to Limbadi shooting started and Arth had his first shot in white clothes.. And right after that shot .. Director told my sister. Now next shot for this particular part will shoot tomorrow morning.. and take care of these white clothes it should be clean..  My sister took care of that clothes whole day ( Arth is one of the naughtiest kid I have ever seen) . Shooting Last 2 Days..   And They kept shooting till 2:00 am morning..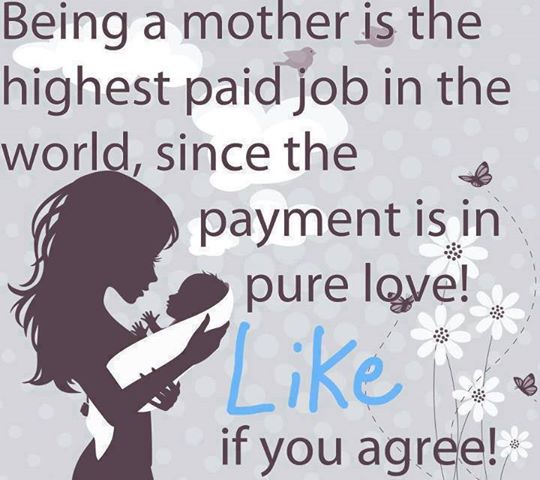 Please put any working woman in this place will she be able to do any of these things even if she wants to? Can you leave very next day for your son's so called small role in TV & can you extend your leave for very next day at midnight?
We need to respect house wife.. Instead of focusing on working women.. house wife or homemaker works equally good and  on equally important thing.. Working Women is a mind-set of capitalism.. Capitalist will always prompt more workers, more spenders..  And we all know working women will spend more than housewife.. House wife will always save first right?
Anyway that is my opinion and It will not change anyway … I respect housewife 100 time more than any working women…I will be like that only.. I have no offense to anyone else opinion but I dont give a damn to someone else's opinion if he or she is famous 🙂
I don't want to put my all arguments here.. I will wait for a day when I can counter attack him on face to face .. and let him know India's largest part of economy is coming from non paid working women who spends hours and hours on farms & with cattle.. they are not being paid but it does not mean they are not "working women".. whatever he has talked is mere for the 5% of women of India who wants to spend more and contribute less for the family or for the right culture 🙂
Selecting a career of home making is far more difficult choice than dealing multi million dollar project.