Last week we went to bigbazar for buying some microwave cookwear .   It was really a long line because of Sunday. And when I reached to till I found Bigbazar Ahmedabad had special Indian Currency and that was Parele Mint Candy ( I guess)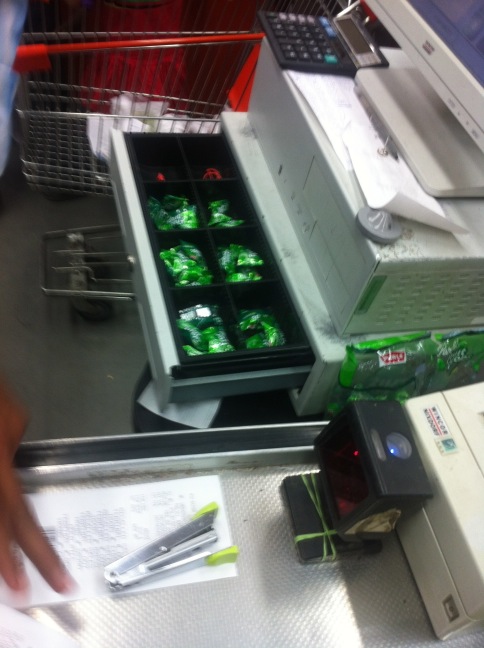 I was shocked whole cash drawer was filled with these things. It was like a loot to customers.. As far as I know there is almost 50% profit margin on confectionery items. Second thing why we need to take these things ?
I did not like it .. and that is why this post is here.. if any executive from bigbazar ahmedabad read my blog post.. please change this strategy it is not a right way to do business.