Technology Growth in Ahmedabad
Ahmadabad has seen tremendous growth in Technology industry. There was a huge demand on building up a technology community.   There were few failed attempt in past decade but now it seems everything is getting in place here I am sending some cool technology groups of Ahmadabad which can surely help you out if you are in need of technology..
GDGAhmedabad
GDG Ahmedabad ( Part of Google Developer Group Community ) which is a techno group focusing  on Google Technologies & Open source Technologies.   GDG Ahmadabad is organizing one tech event everymonth which can cover interesting topics like Google maps, android bootcamp, api, cloud computing, publishing mobile app on play store.
Head of this group is Paresh Mayani & other team members are Dhrumil Shah, Ketan Raval, Pratik Patel, Mitesh Sanghvi ( Head of GBGAhmedabad) , Utpal Betai , Ritesh Ambastha
WordPress Ahmedabad
Ahmedabad WordPress Group is newly launched group for techies..  Ahmedabad has a strong wordpress based community. People would want to join this group & this group will become a larger one also. WordPress Ahmadabad is largely focused on  wordpress technology , blogging, search engine optimization, worpress hosting, theme integration, wordpress designing . this group is also going to host one event eveyr month.  It is still a new group but must join group.
Head of this Group is Mahendra Sharma ,  Team members are Mitesh Sangavi, Kashyap Lakkad, Amit Anand, Khusbu Lalani  and Ketan Raval
Lets Talk Digital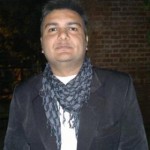 This is another useful talk being held by none other than Jaydip Parikh.  In Ahmadabad Jaydip Parikh is known for social media activities .He regularly organizes lets talk digital meetups at his office. This is a nice initiative and you can learn SEO, social Media, Conversion Rate Optimization , UX, UI , PPC , adwords, adsense , blogging  etc by industry experts. Would recommend to join this meetup once in a while.
Lets Talk Digital is Lead by Jaydip Parikh regular attendees, Hemang Rami, Amit Panchal , Ketan Raval , Priyal Parikh
Open hours.
Open hours has just recently celebrated "Social Media Day". It is newly formed social media group by Mitul Dadhaniya.  Open Hours will focus more on social media strategy & social media engagements.
At this moment I have not visited Open hours but Based on my personal experience with Mitul and his team open hours is highly recommended to attend for any Ahmadabad techie.
I will be creating one more list .. for  various Ahmedabad Business Groups & Opportunities for Startups in Ahmedabad with the help of initiative like an E-Chai.