I would say this was best rakshabandhan I enjoyed in last 10 years….. and it was specially in many cases.. this year has been so great for family that I can not describe 🙂 .. but best thing about this rakshabandhan was I was at receiving end 🙂 …
Cross Pen 🙂 Ah..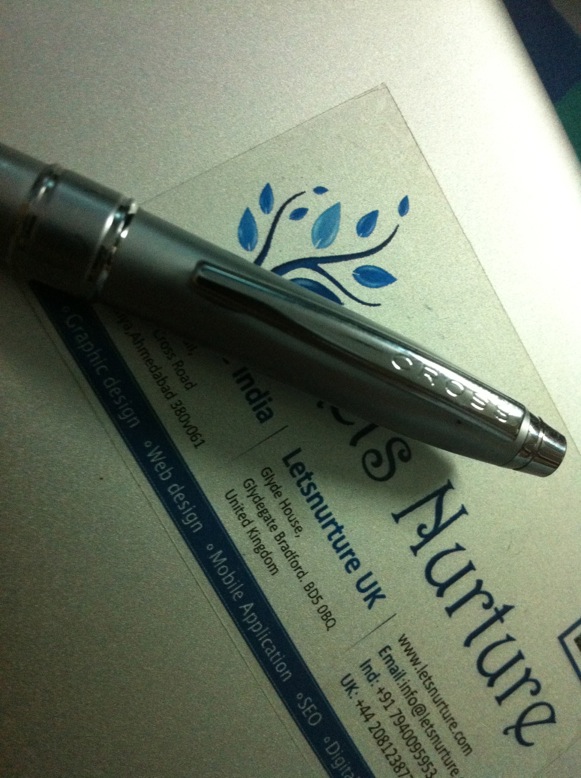 My Sister gave me cross pen .. this pen I was dreaming off 🙂 I had one cross pen from first boss .. he gave me that pen.. I did not know that time about "cross" but I do realised there was something on this pen. I always liked it .. Unfortunately I had lost that pen because of ignorance… I wanted to have that pen back.. my sister knew that 🙂 and she finally gave me…. on this Rakshabandhan…
And An Another iPhone As A Gift 🙂
one more gift I got at this rakshabandhan … My Sister gave me iPhone.. I probably will use this as a testing device for iPhone Application Development at my office ..  or may be Binita will use it..( she is not fond of costly things but lets see )
All in all this rakshabandhan was like a very very good for me 🙂  we had a good time I can say best time..