Does Google Killing Small Businesses by Pandas & Penguins?
I think yes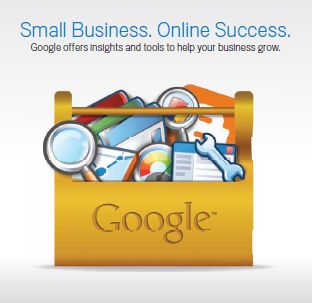 We have seen updates on Search Engines in last 5 years; it was always fine with updates, and small businesses were not worried. There was never a fear about loss of business. It is true that people were manipulating SEO Tactics and it was required for some penultimate actions.
In 2012 Google has made significant changes in search engine, which has made Internet less spammy according to Google J. That is kind of true but for short term. I have observed spam is going at another level. So, Google has to readjust algorithm soon. But that is not an important thing for me to discuss here. I want to give some thought about Small Businesses, which are in difficult positions on SEO & Profit things.
After Google Penguin SEO needs more care on?
Content, content and more content.
Content, content and Quality Content
 Resolve Website Glitches ASAP
 Improve Site Performance & increase use of Analytic for Site Performance
"Brands" are getting more preference in Google's EYE
Above all things are very difficult to implement for small businesses and I have witnessed few things, which I want to share.
Shifts Towards E-Bay, Amazon & other Stores
Here I believe Local SEO & Small Business is in bit of trouble. I was in meet up last week in Manchester with some of small business people who are doing business online. Most of them have started to focus more on E-Bay & Amazon rather than SEO for their websites (which is not a good sign). They do not have much time for doing this kind of technical things more they have budge to spend much on this.  Content writers or Programmers are not cheap.
YELP & Other Local Directories are killing Small Businesses
If you are doing local seo, you may have noticed plenty of keywords are now having YELP Listings only or some other popular directory listings instead of websites.  Before a year YELP & Other Local Directories were not dominating for local keywords. Small Business websites are now unable to rank well just because they are not able to understand all these seo thingy. I wonder whom it will hurt more SEO Agencies, which are doing wrong practices, or People who are trying to get on their feet who do not know how to do proper SEO. They don't have time to learn all videos  & tutorials.  Participate in Webmaster guidelines & Various Search Engine Guide.
Have you noticed People Shifting towards spending more on Adwords or somewhere else?
Another question in my mind is it seeming to shift people on spending on adwords and PPC kind of things? As a small simple human being I never advised any of my customer PPC until it was really necessary. But slowly people may shift to get PPC to get some traffic and start blogging and sell stuff on other shopping platform as well apart from their own website.
Recent Report says Adwords Revenue is increased to 48% in last quarter.
Why it is very important to be Affordable and Stay at good price? Because…..
Selling Product at Higher Cost is a Vicious Circle!!!!
People asked me couple of times why you are not charging like more when you can, like other companies are doing. I believe If I can get it done by 15$ Per hour why should I charge 20$ per hour? It does not mean that we are underrating ourselves. It actually means we want to keep this economy as feasible as we can. If I charge hefty amount to my customer he will do same for his customers and his customer will do same for his customer.. At the end same product, which has less value, will cost a lot more.
This is something I am wondering here. Because of this Google algorithm shift and fight against spam, "Small business people will have to spend more, spend in various things and that will increase selling price."
Shifting Towards Real Networking!!!!
Huge amount of growth has been witnessed in Business networking, it seems people has to come out now to sale their products. Conferences, Events, Product Showcases, Beer Meet up, community meet up and so many other ways of networking are being used.  Business Networking was not popular on Small Businesses because it's difficult to get time when you are struggling. But now they are going out, meeting people.. Sensing the real meaning of local business J thanks to Google Algorithm Updates J
So what should Small Business do in SEO?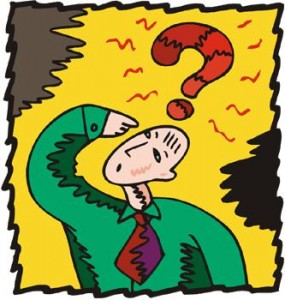 I have simple logic may be it can help small businesses to do better job.
First of all be affordable… Small Business has to be affordable.
SEO is important and must spend on it. It is still giving highest return on your investment.
 Do not try to measure ROI on Social Media; it is most important for Branding & Engaging your customer with your brand.
 User Experience is important, not immediately but for the long run keep looking updates on it. Better user experience more chances of growing business.
Be creative.. Check this 404-error page, Rolling Stone's Website [http://www.rollingstones.com/you%20can%20not%20find%20ketan%20raval%20here]
Do regular check up of your backlinks and make sure not any wrong links are pointing to your domain.
 Learn bit about Schema.org and Rich Snippets, Semantic mark up is next big thing about Web.
Remember Local Businesses should have local presence, local directories, local forums are important.
You can get some basic knowledge about Schema.org from following links
http://support.google.com/webmasters/bin/answer.py?hl=en&answer=99170
http://www.internetmarketingjournal.org/rich-snippets-structured-data/
http://www.slideshare.net/ravalketan/importance-of-schema-microdata-for-seo
One thing is very sure Small Businesses have to increase their online spending and also have to diversify online marketing efforts…. Best of luck to all my small business owner friends ( Including me) & best of luck to myself.