Have you ever faced a situation where you open up a gmail for writing an important  email and end up checking inbox and other stuff . Gmail is a product of google , so it is built with an awesome user experience and you might end up with something else than important thing while using it. Here is a growth hack technique from somewhere I read..  It is working very well for me..
Just bookmark this link on your browser.
https://mail.google.com/mail/?view=cm&fs=1&tf=1
When you click on this link from your browser it will only open up a compose email box nothing else J so , in this way you will be able to focus on drafting email and there will be nothing around this screen which can distract you while doing your work.
Check this image How composing an email will look like with this link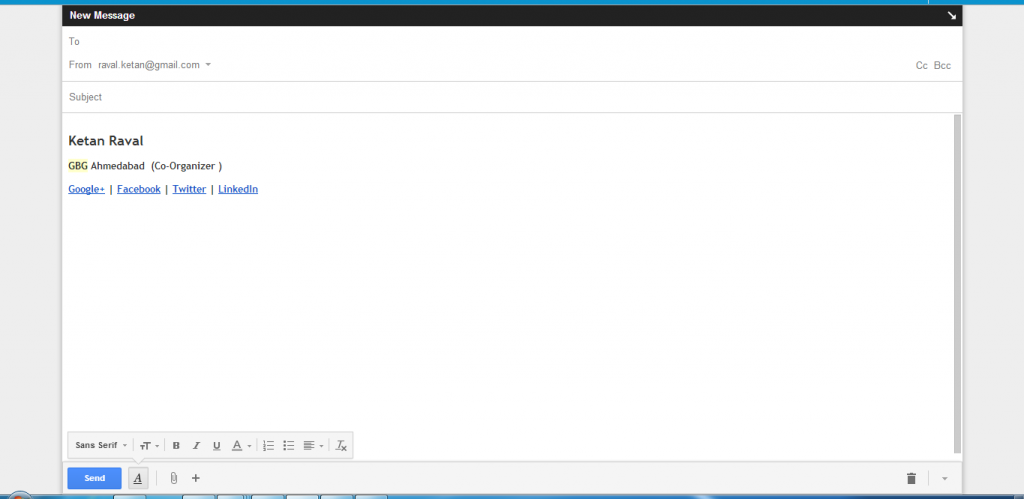 It is helping me to avoid distractions while working or composing important email ..  Do you think it is useful for you?