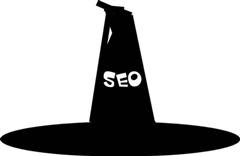 In SEO (Search Engine Optimization) industry getting backlink from EDU website is an important aspect.  Many Companies are still following these tactics to get website rank well. Many blogs & communities from universities of USA have been compromised because of this.  People keep posting unnecessary spam on these kind of website which is clearly a spam and hurtful for Search Industry.  NID ( National Institute of Design) one of the most reputed design institute in Asia. Main Center is in Ahmedabad and has couple of other campus in India. While going through NID's Website I found that website was compromised for SEO, it was like html injection via script or something.  I called up my brother in law who is IT Supervisor in NID and told him to remove this thing .
If you look at  Snapshot I took …. You will be able to see some unnatural links with Display :none Property. This means links are  not going to be visible for viewers but these links will scan by Search Engine Bots. This is very old technique for getting better search engine rank by having backlinks from EDU Domain.   Anyone who has done this is definitely not an expert in SEO , because now google can easily identify this display:none property and this nonsense. Though it was  a good try by an unidentified SEO Expert.
Anyway NID was lucky that I diagnosed more about this website and found this serious issue. I phoned my brother in law (who is IT Supervisor @ NID)  and informed him to remove these unnecessary links from NID.
Clearly , getting these kind of backlinks will not help your SEO Campaign guys.. get up and get a good life..  SEO is very easy if you have intention to help people. J
if you are new in SEO .. you must read Google Webmaster Guideline for SEO..